Canadian Immigration Minister Marc Miller recently announced that as many as 15,000 displaced people with extended family connections in Canada — most of them from Colombia, Haiti and Venezuela and located in Central or South America or the Caribbean — are now eligible to apply to immigrate to Canada on a humanitarian basis.
By announcing this measure, Canada affirmed its commitment to a joint initiative, known as Safe Mobility, launched by the United States in April 2023 to stem the irregular crossings of hundreds of thousands of people into the U.S. by offering alternatives.
These 15,000 people represent a small number of as many as 400,000 displaced people expected to cross the Darien Gap, a 100-kilometre stretch of treacherous jungle shared by Colombia and Panama, in 2023 in search of safety, security and protection.
Forced to migrate by political instability, repression and other hardships, people from Venezuela, Cuba, Ecuador and Haiti represent most of the displaced people who have crossed the Darien Gap in the last few years.
As many migrants told us when we interviewed them in Tijuana in northern Mexico and Tapachula in the south of Mexico between 2018 and 2022, crossing the continent is not for the faint of heart.
They may experience harassment, extortion or detention by migration authorities, violence perpetrated by criminals and abuse by deceitful unscrupulous smugglers. The number of lives lost in the Darien Gap, including children and adolescents, is increasing.
Cracking down in Costa Rica
In the past, at least for Venezuelans, it was not necessary to cross the jungle. They were able to travel to Costa Rica, for instance, by air. As many as 12,533 Venezuelans applied for refugee status in Costa Rica between 2015 and August 2021.
But to curtail this flow, the Costa Rican government introduced a visa requirement in 2022 for Venezuelans, forcing people who wished to travel to the country to undertake the dangerous journey through the Darien Gap.
But the problems for Venezuelan asylum-seekers don't end there. As the migrants and NGO representatives in our study told us, the current wait time for the first eligibility interview with Costa Rican immigration officials is 10 years. The Costa Rican refugee unit is severely under-resourced and heavily reliant on international assistance.
Further curtailing refugee rights, Costa Rica introduced reforms in late 2022 that prevent asylum-seekers who have travelled through third countries from making refugee claims.
Nicaraguan refugees
Ironically, the vast majority of the refugee applications Costa Rica receives today are not from people who cross the Darien Gap. The political violence and repression in Nicaragua since 2018 have propelled many to flee to Costa Rica.
As of June 2022, Costa Rica hosted 205,000 asylum seekers — 89 per cent of them from Nicaragua.
To deter new arrivals from Nicaragua from presenting refugee claims or obtaining the status, the Costa Rican reforms announced on December 2022 changed certain rules and regulations. These measures were criticized by the United Nations High Commissioner for Refugees and NGO representatives we interviewed in Costa Rica in 2023. In fact, the Costa Rican Supreme Court found some provisions of these reforms unconstitutional.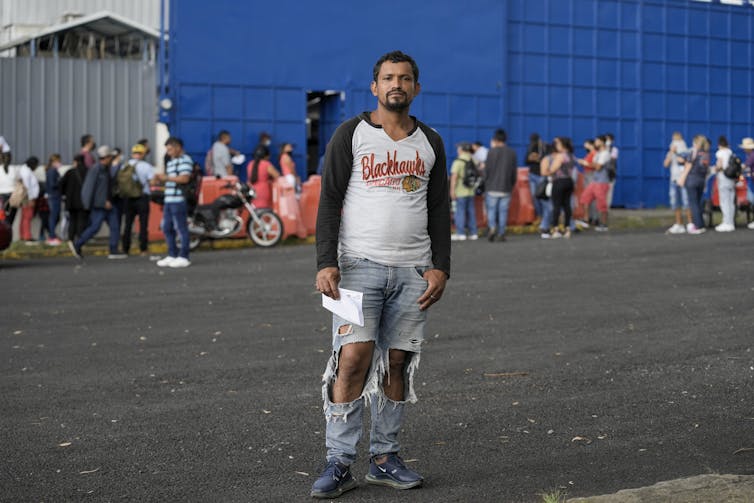 The scene in Mexico
Unlike Costa Rica, Mexico, under pressure from the U.S., encourages migrants in transit toward the U.S. border to seek asylum in Mexico.
By the end of 2022, the number of refugee claimants in Mexico from other Central American countries, Haiti, Venezuela and Cuba had reached 120,000.
However, they were forced to remain in the southern state of Chiapas while their claims were reviewed, and the migrants we interviewed reported harassment by official authorities and destitution.
Other studies support their claims. Furthermore, most migrants we interviewed in Mexico told us they had no intention of staying in Mexico even if recognized as refugees because they did not consider the country safe.
U.S., Canada, must step up
In April 2023, the U.S. State Department and the Department of Homeland Security announced new measures to deport all migrants and asylum-seekers who crossed the southern U.S. border by irregular means. The U.S. also introduced the Safe Mobility initiative to process applications for admissions submitted in offices set up in Colombia, Ecuador, Costa Rica and Guatemala.
The U.S. promised to admit up to 30,000 people a month from Venezuela, Nicaragua, Guatemala, Cuba and Haiti. Not only is this protection status temporary — a two-year humanitarian parole rather than permanent residency — but it's conditional upon a "supporter" present in the U.S.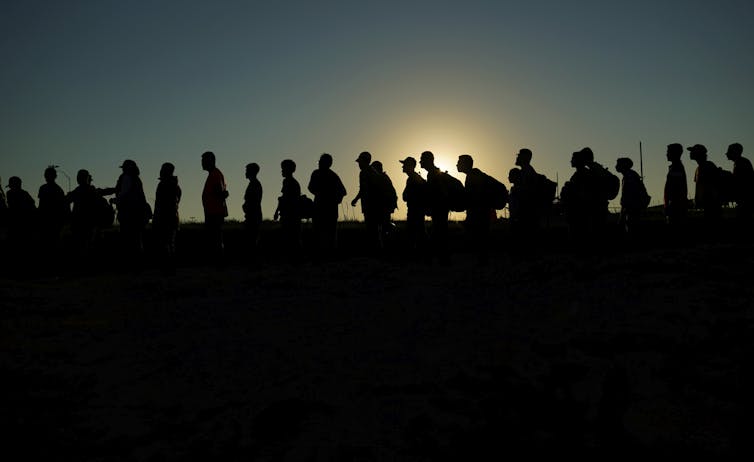 Canada's recent announcement fails to make it clear whether admitting 15,000 displaced people is a one-off measure or whether Canada is setting an annual target.
Regardless, it doesn't come anywhere close to meeting the needs of the displaced people in the Americas. Canada should consider expanding its refugee resettlement program to assist more asylum-seekers in desperate conditions in this region, not only those with family ties in Canada.